Bettie Williams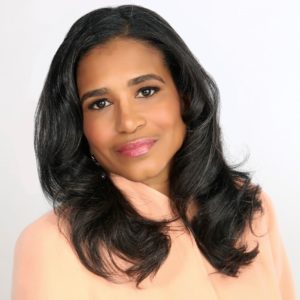 Hometown: Detroit, MI
Program: PsyD
Book I would recommend: Imagine Heaven by John Burke
Favorite Quote:
Luke 6:31 "Do to others as you would have them do to you."
What would people be surprised to know about you? 
I am over 50 years old and 2 1/2 years ago I adopted a newborn.
Name a cause you are passionate about.
The cause I'm most passionate about is setting people free from childhood trauma. My second passionate cause would be that everyone has the right to be set free from trauma and grief.
Why did you choose MSP?
When I met the faculty last year at open house, I felt like very welcomed and everyone was so kind including the professors. I felt the faculty wanted their students to succeed. I believed I would be given the tools I needed to meet the world successfully in psychology during and after graduation.
What do you plan to do with your degree?
I want to help set people free of bondage.  I would like to assist first responders in national or global disasters.  I may open up a clinic and welcome other clinicians.
What is your plan after graduation?
My plans are to speak to any audience that will listen to the importance of mental health. I also want to travel and help first responders in national or global disasters. I want to help set up and execute a plan to meet the immediate needs of the people.  I have also considered continuance in private practice.  I want to learn a lot more about PTSD and implement cutting edge techniques.
Interested in being featured in the Student Spotlight?