Tristan Stuberg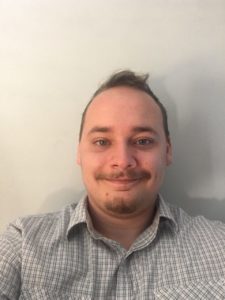 Hometown: San Marcos, CA
Program: PsyD
Book I would recommend: The Messenger by Lois Lowry
Favorite Quote:
"We must embrace pain and burn it as fuel for our journey." Kenji Miyazawa
What would people be surprised to know about you? 
I play the didjeridoo.
Name a cause you are passionate about.
I am passionate about the advancement of learning and education for myself and others.
Why did you choose MSP?
I believe Humanistic psychology is one of the most important baselines for a psychologist to have.
What do you plan to do with your degree?
I've found great enjoyment and fulfillment working with older adults, but I want to have a diverse life in psychology and would love to work with a wide audience over my life.       
What is your plan after graduation?
I am open to where life takes me. Whether I move to a new place work with a new client group or stay right here and work where I want.
Interested in being featured in the Student Spotlight?