On Friday, May 7, MSP hosted its Second Annual Cultural Competency Conference, organized by our Student Engagement team, Psi Chi Honor Society chapter, and Inclusion, Diversity and Equity Alliance.
I couldn't be more proud.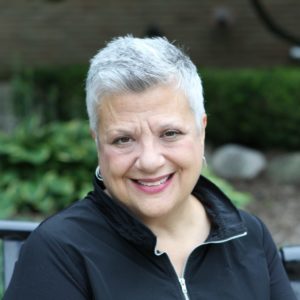 This conference provided a rich exposure to many relevant topics; each presenter is an expert immersed in this work, and I'm grateful to them for furthering our understanding of multi-culturally informed best practices. Our keynote speaker, Dr. Patricia Arredondo, has three times been named a Fellow of the American Psychological Association, selected as an APA Changemaker, and designated as a Living Legend by the American Counseling Association for her extensive contributions to multi-culturalism.
This year's conference took place at a time where the world is divided by isolation, deep-rooted bigotry, and ignorance. Until we truly learn to value cultural differences, and to understand what it means to be culturally competent, we can never realize our potential as individuals or a society.
I have spent a great deal of time contemplating what it means to be culturally competent – for myself and for our institution. As a community we've learned that competency begins with awareness of one's own cultural worldview and attitudes toward cultural differences. That's a first step, but we must also increase our knowledge of different cultural practices and develop cross-cultural skills.
The very foundation of humanistic practice is rooted in the unconditional acceptance of others, including cultural differences and the uniqueness of the human experience. We respect every person, period. We value genuine relationships. We practice what we teach. How can we possibly model these institutional values without educating ourselves about cultures different from our own? In the humanistic tradition, not only are differences acknowledged, they are valued.
In a global sense, practicing cultural competency elevates health for the population in total – physically, psychologically, spiritually and economically. When one or more segments of a population cannot access focused care, the global population suffers from that inequity. When we ignore individual culture we hinder the therapeutic process by generalizing experience, creating inequality of care, perpetuating generational bigotry, and contributing to our clients' feelings of isolation. We strip away context, the very essence of the individual.
Increasing our skill as multi-culturally informed practitioners demands more attention to integration of thought and practice. I am committed to the journey to cultural competency for myself and MSP. Practice what you teach. It's a value I treasure and try hard to embody every single day.