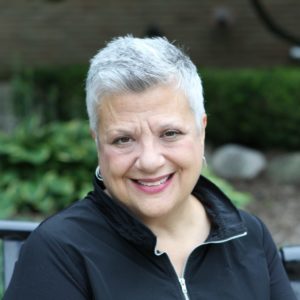 Dear MSP Community,
Soon many of us will depart for winter break – a time of holiday celebrations, reconnecting with family  and friends, reflecting upon events of the past year, and looking forward to a new one. Like 2020, 2021 was a year of challenge, tragedy and loss. We are tasked with tapping into our reserves in order to find resilience, maintain an attitude of hope, and practice good self-care. This can be tough when turmoil surrounds us.
Yet if we look for it we can see the good around us. The stranger who smiles with their eyes while wearing a mask. The person before us in the drive-through who buys our coffee. The grocery shopper with a full cart that lets us go ahead when all we're buying is milk and eggs. These are small things, but they restore my faith in humanity. And they remind me that I too have the power to lift someone's spirits, if only temporarily.
As we head into the new year, I wish us all the fortitude to move forward with positive intent and the knowledge that we are strong enough to face whatever comes our way – to remain hopeful in what will surely continue to be challenging times.
My thanks to all of you for your support of MSP as we continue to navigate the unknown. Perhaps 2022 will bring us some much-needed relief; even if it doesn't we'll make it through, together!
In community,
President Brown