Dear MSP Community,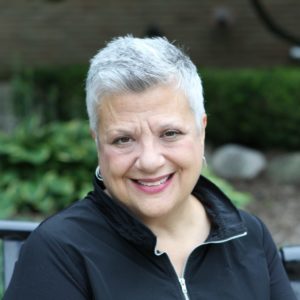 Uncertainties prevailed entering and exiting the 2020-2021 academic year. And although it was often difficult, we made it – as we always do! I'm beyond proud of our MSP community, which has held steadfast through the ups and downs of circumstances beyond our control.
At the height of the COVID-19 pandemic, we always hoped we could return to in-person classes and hold a traditional commencement ceremony; it was disappointing coming to terms with the fact that we couldn't do either of those things.
So we needed to get creative. I'm proud of the outstanding graduation we're planning, which includes live-streaming, recorded content, and an intimate in-person opportunity. This may not be the graduation ceremony we envisioned, but it will be memorable and inclusive of all who wish to participate. And if the pandemic in Michigan continues its downward trend, we'll be welcoming students back to campus in the fall, and have started planning with that goal in mind.
I came across a quote by Abraham Lincoln that reads, "The best way to predict the future is to create it". And that's exactly what our MSP community has done over the past year. Exceptional students, faculty, and staff embraced the "new normal" to the best of their ability and achieved another successful year.
Over the past few weeks, I have spoken with a number of students via Zoom, and what struck me was the theme of hope — hope for the future, for the return of normalcy and traditions, and for the continued decline of the virus that has held us hostage for too long.
This past year has been about growth and I couldn't be more excited to see where the future takes us. Leading this institution continues to be a privilege, and I thank each and every one of you for the role you play in MSP's success.
Congratulations to our graduates! I wish everyone peace, rest and fun during the next few weeks, and look forward to seeing many of you in September.
In community,
President Brown