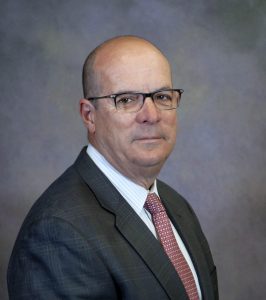 The Michigan School of Psychology (MSP) Board of Trustees is pleased to announce that Glen Fayolle, MBA has been appointed Board Chair.
Fayolle was elected to MSP's Board of Trustees in 2016. He has been an active member of the MSP community and a strong advocate for the institution since then. Fayolle advanced to Vice Chair in 2018; as Board Chair, he serves on MSP's Executive Board and Audit and Finance Committees.
"From the moment Glen joined our Board he has been an engaged and committed Trustee," states MSP President Dr. Fran Brown. "With Glen's expertise and leadership, we have established a strategic vision consistent with MSP's mission, vision, and values. I look forward to our continued work together on behalf of the institution."
Fayolle is the co-founder and change consultant for Vertex Innovation, a strategic planning, leadership development, and change management organization located in Detroit, Michigan. He attended university in the United Kingdom; earning a Bachelor of Arts in Business Administration and French from Loughborough University and an MBA from the Cranfield School of Management. He also has a Master's in Creativity and Change Leadership from the International Center of Studies in Creativity, State University of New York, College of Buffalo.
Fayolle says, "Since I have been on the Board, I have witnessed the school go from strength to strength under the leadership of previous Board Chairs Sean Cook and Dr. Tanya Martin.  In partnership with the senior leadership team of the school, we revisited and reaffirmed that we exist to educate psychologists today who will transform the world tomorrow, because as a community we envision a future with healthy people, healthy relationships, and healthy communities.
We are able to do this because our school is built on some very solid foundations.  We hold accreditations/designations at the highest level by all the relevant bodies, including the Higher Learning Commission, the American Psychological Association for our doctoral program, and the Behavior Analysis Certification Board.  We have an extremely accomplished and forward-thinking leadership team led by Dr. Brown, and our students are taught by a diverse group of extremely talented and passionate educators.
My primary objective as Chair is to continue building the synergistic relationship between the Board of Trustees and the senior leadership team of the school as we seek to accomplish our mission while also being prepared for whatever challenges lay ahead," Fayolle states.
The current Michigan School of Psychology Board of Trustees includes: Chair Glen Fayolle, Vice Chair Brian Spitsbergen, Treasurer Stacey Gray, Secretary DeAndre Lipscomb, MSP President Fran Brown, Colleen Allen, Todd Lipa, Mona Makki, and Sook Wilkinson.