Michelle Kruz  

Hometown: Livonia, MI
Program: MA with ABA Certificate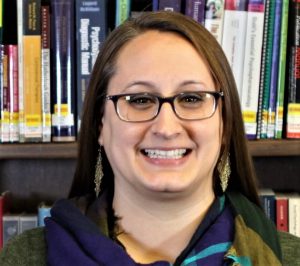 Book I would recommend: The Secret Garden by Frances Hodgson Burnett

Favorite quote: "I saw the angel in the marble and carved until I set him free." Michelangelo
What would people be surprised to know about you? People might be surprised to know that I am an identical twin. My sister, Nicole lives in Germany and I love visiting her and traveling with her as often as I can.
What is a cause you're passionate about? I am very passionate about art and the creative arts as a form of learning, communication, and self-expression. I fully support the creative arts as a complementary therapy and have my masters in art therapy from Wayne State University. I believe art helps people see the world clearly, helps them communicate in a positive manner, and helps them connect to a deeper understanding and meaning.
Why did you choose to attend MSP? I chose to attend MSP for two reasons. The first being the school itself, I love feel and design of the campus. Not specifically the design aesthetically (that is great too), but the design that it lends itself to a close knit community specifically tailored to the field of psychology. Knowing that everyone that surrounds me is someone who represents the profession sounds like exactly the type of environment I would like to study in. The second (and main) reason I chose the school was for the program itself, being able to couple a psychology masters with a BCBA certificate was ideal for my career goals and I love being able to complete the two paths at the same school.
What do you want to do with your degree/certificate? After graduation, I plan to continue my work with my current employer who specializes in TBI. I currently utilize my art therapy credentials as well as hold a behavioral assistant position with my company. After receiving my degree I plan to increase my responsibility with my employer and become a more well-rounded clinician so I can help more clients meet their needs.  
Interested in being featured in the next Student Spotlight?