Aisha Ali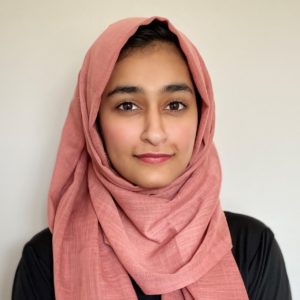 Hometown: Farmington Hills, MI
Program: MA with ABA Certificate
Book I would recommend: The Outsider by Nathaniel Lachenmeyer
Favorite Quote:
"Never give up because great things take time." Anonymous
What would people be surprised to know about you? 
I am an old soul and surprisingly don't relate to my own generation. I love 60's black and white movies and music in both American and Indian cinema.
Name a cause you are passionate about.
I am passionate about bringing about mental health awareness in racial and ethnically diverse communities.
Why did you choose MSP?
MSP's foundational humanistic approach promotes both professional and personal growth.
What do you plan to do with your degree?
I would like to pursue becoming a Board Certified Behavior Analyst (BCBA).
What is your plan after graduation?
I plan on using the training I will receive here to become a BCBA and eventually start my own business in ABA Therapy.
Interested in being featured in the Student Spotlight?