Breanna Sullivan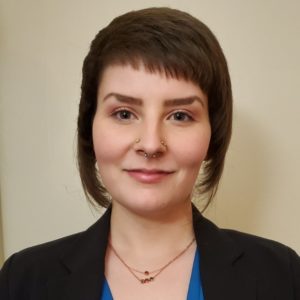 Hometown: Saginaw, MI
Program: MA
Book I would recommend: Tuesdays with Morrie by Mitch Albom 
Favorite Quote:
"No one can make you feel inferior without your consent." Eleanor Roosevelt       
What would people be surprised to know about you? 
People would be surprised to know that I have a passion for percussion – I have been playing since 6th grade!
Name a cause you are passionate about.
A cause that I am very passionate about is the protection and conservation of animals and their homes. I believe that every living thing's life (and their experience) is important and should be valued.
Why did you choose MSP?
I chose to attend the Michigan School of Psychology due to the nature of the holistic and humanistic approach that is the foundation of the program. This outlook aligns with my own values in my journey to become a practicing clinician.
What do you plan to do with your degree?
I would like to use my MA degree to move forward in pursing my doctoral degree in clinical psychology.
What is your plan after graduation?
After I graduate from MSP with my MA, I plan to apply for the doctoral program with MSP in pursuit of licensure.
Interested in being featured in the Student Spotlight?