Foster the Future is MSP's multi-phase campus expansion plan that includes a new Michigan School Psychological Clinic and event space. In February 2019 we posted an update on Phase II. Below, President Fran Brown shares exciting news with our community.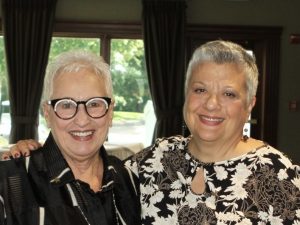 Dear MSP Community,
Thanks to you, we've met a major fundraising goal!
I'm very happy to announce that as a community we've met our Foster the Future Matching Gift Challenge goal by raising more than $150,000!
Donations to the Matching Gift Challenge will be matched by Dr. Diane Blau, President Emeritus and MSP co-founder, for a total of $300,000.
Dr. Diane Blau announced the Matching Gift Challenge in September 2017. "Your donation shows your commitment to MSP, to the children and families that will be supported through clinic services, and also the schools and communities that will benefit from new outreach activities," said Dr. Blau.
Heartfelt gratitude goes to Dr. Blau and all who gave in support of the Matching Gift Challenge. With your help the building that will house our MSP community mental health clinic and event space will soon be a reality. 
Fundraising efforts for the new Diane S. Blau building continue. Click here for more information on how you can help improve the lives of countless individuals and families in our community with a single or multi-year pledge or through one or our several naming opportunities, including the community clinic, event hall, treatment rooms, meeting spaces and gardens.
Please visit our Giving page for more information.
President Fran Brown