Before fall semester wraps up, I want to share some financial aid information that is relevant for current students and alums. 
Financial Aid Information from the APA
Recently, an MSP alumna sent me a link to an informative  video about the Public Service Loan Forgiveness (PSLF) program from the American Psychological Association's (APA) Office on Early Career Psychologists.
The APA created this video to help us understand all the intricacies of how the PSLF program works and why so many people are being turned down when they apply to have the remainder of their student loans forgiven after ten years of public service.
This video clearly explains the specific qualifications required to have your loans forgiven, including employer qualifications and what type of loan you have and the payments you have been making. If you have any questions or doubts about the PSLF program, take five minutes to watch this video.
The APA is a great overall resource for information on all things financial aid – check out this nice summary page on affording and repaying graduate school, and a timely article about what has been happening at the federal level with PSLF and how your APA has been working on your behalf.
The Higher Education Act (HEA)
The Higher Education Act (HEA), which sets the rules and authorization of funds for federal financial aid, is well overdue a revision by Congress.  The HEA re-authorization was last successfully passed in 2008, and has been followed by a patchwork series of amendments rather than the full scope 5-year renewal which is supposed to occur.  
Given that the current House has a Democratic majority, and the Senate has Republican majority, it is unlikely that we'll see any major bills get passed by Congress until after the 2020 elections.  It is however interesting and largely hopeful to see what is contained pertaining to graduate students in the last couple of bills – The College Affordability Act and the Student Aid Improvement Act.  
Restore eligibility for subsidized Direct Loan to graduate students

Elimination of origination (processing) fees for Direct Loans

Allows refinancing of private education loan debts to the Federal Unsubsidized Direct Loan program, but restricts the refinanced portion as ineligible for forgiveness or cancellation

Streamline loan repayment options to two – 1) fixed monthly payment and, 2) income-based repayment; the legislation would also align the Public Service Loan Forgiveness (PSLF) program with these repayment plans

General shoring up to strengthen the PSLF

Simplification of the FAFSA from 100 questions to 10-16 questions, plus the IRS data interface
While we can't expect big changes to come in the short term, we are hearing visionary and broad changes proposed by presidential candidates. For the time being, we wait and see.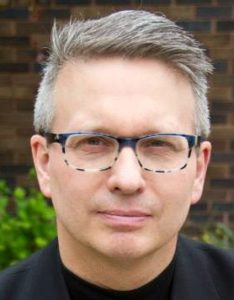 Roger Maki-Schramm is Director of Financial Aid and Development at MSP.