Dr. Lisa Wolf (MA '90) is the newest Core Faculty member for the PsyD program.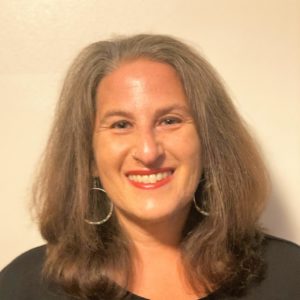 Why did you choose to enter the field of psychology?
Growing up in the 60's, I witnessed racialized violence, antisemitism, homophobia, and gender discrimination. I was keenly aware of inequalities and deeply impacted by the brutality individuals and groups perpetuate against one another. Later in my adult life, and after a life changing experience in the Middle East, I returned to the United States with the intention to explore the construct of hate, in its most subtle of manifestations. My dissertation research, "Psychological Perspectives of the Live Experience of Hate," is just the beginning.
I also have a deep commitment to know myself and help others live from their authentic self. My journey to understand, feel, breath in the human experience in all its manifestations, especially the shadow, has been an interest and passion since early childhood.
What are your research and/or clinical interests?
My research interest in Hate Studies focuses on defining what hate is by exploring the subtle manifestations of hate. When hate is only described by acts of terrorism, genocide, or extreme forms of prejudice, denial that hate could be present in less blatant manifestations is denied. If hate only exists in extreme forms then how does one explain other forms of cruelty; cruelty that occurs daily?  My research aims to illustrate how hate develops and is maintained, to redefine hate as "phenomena" rather than a "dislike and aversion," to identify the multiple factors and influences that lead to both everyday expressions of hate and to its extreme manifestations, and to introduce and promote current methods/tools for its transformation.
What appeals to you most about teaching at MSP?
Teaching and facilitating the development of young clinicians. Seeing students grow and find their passions.
What advice would you like to share with incoming or current students?
Breathe, Pause, Process, contemplate, feel, experience repeat….