Dr. Tacoma is an adjunct faculty member at MSP. She teaches Psychotherapy with Children in the MA Program.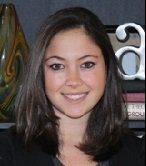 Hometown
I grew up in Midland, MI.
Favorite book (non-academic)
I have an aversion to "favorites" I've never had a favorite anything. HOWEVER, I really like the book Water For Elephants by Sara Gruen, and as a child psychologist, I really love the book Sometimes I'm Bombaloo by Rachel Vail.
Favorite place to grade papers
If I could, I'd grade all my papers outdoors. But since it's so much easier to grade on the computer you can usually find me grading papers in my sweats on the couch!
What made you decide to pursue a degree in psychology?
I was always a listener and an observer. I have a heightened sense of empathy, and I am moved just by seeing humans being humans…in all capacities. It just made sense that psychology was the perfect field for me.
What do you think led you to teach at MSP?
I loved my time at MSP, and when it was over, I knew I wanted to be affiliated with the school and the staff in a new capacity. I wanted to take what I had learned as both a student and a professional and use it to give back to future generations.
What's your favorite part of teaching?
My favorite part of teaching is connecting to the students and getting to be a part of their journey to their career. I LOVE being a psychologist, and it's really fun to help get my students excited about their futures.
What would people be surprised to learn about you?
I think people would be surprised (or maybe not so much!?) that I really hate talking in front of groups!
What's your favorite kind of music?
I have a pretty eclectic taste in music; depending on mood and often on weather, you can find me listening to pop, rock, folk rock or country.
What do you do in your free time?
In my free time, my husband and I enjoy traveling both in and out of the country. I also enjoy hiking, kayaking, reading, and spending time with our dogs.