Debra Hamilton, PsyD ('17) joined MSP as an adjunct faculty member in January.  Dr. Hamilton was kind enough to answer a few questions for our Faculty Spotlight below:
Where did you grow up?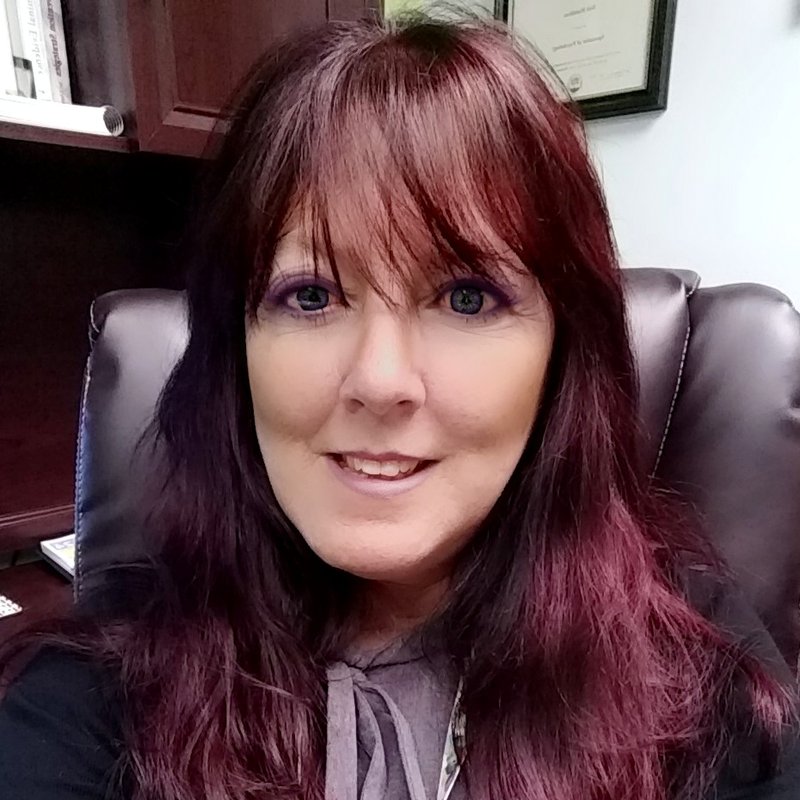 I'm a southerner at heart, even had the southern drawl, being born in Virginia, but I grew up in Houghton Lake, MI, which is where my family moved when I was 9-years-old.
What or who influenced you to study psychology?
For as long as I can remember, the behaviors of people (family/friends/acquaintances/strangers) have fascinated me. I don't think that one particular person influenced me as much as having this incessant "need to understand."
What appealed to you most about teaching here at MSP?
I feel at home here. I had so many professors that were such great role models that it's an honor to teach alongside of them. I never thought that I could 'teach,' but teaching comes with sharing knowledge with your students and letting them see the passion that you have for the subject.
For me, I love testing and being able to teach what you love as well as teach it in a place that inspired you is a win-win situation!
Please share a moment when you felt proud to be a teacher.
A student recently shared with me that they were planning on dropping out of MSP because of outside demands on their time and they didn't feel that anyone would understand their situation. However, they wanted to "stick-it out" for one more semester. Then comes a testing class that they feared would push them over the edge with course demands and having to learn something they didn't have any experience with.
After finishing the course and having a corrective emotional experience they not only are staying at MSP, but testing has sparked an interest in them that they didn't know they had. Now, they think they are going to pursue a career in testing and assessment to further promote assessment through a neuropsychological viewpoint.
Be still my heart! Isn't this the reason why teachers "teach," to pass on knowledge… to inspire someone… it isn't just about PPTs and lectures, it's about giving them learning tools, helping them make sense of complex information, and furthering their growth, so that the material stays with them. So, was I proud of being even just a small part of that for this student? Yes! Absolutely!
What are your research interests? 
My research interests involve trauma… all kinds… complex trauma, childhood trauma, domestic violence and recidivism, as well as resilience after trauma.
What is your favorite non-academic book and why?
You would probably be surprised to know I am an avid Harlequin Romance reader! I think I prefer Harlequin Intrigue. However, a harlequin is a harlequin is a harlequin…
A few of my cohort know this because I swap books frequently with their Nanas! 🙂  
What would people be surprised to learn about you?
That I have been known to be an extreme adrenaline enthusiast. I have bungee jumped 300 feet over a rocky canyon, bungee jumped over the ocean, went cliff diving in Mexico, had half a dozen Emperor scorpions crawling on my head when I won a Fear Factor Live challenge, and next on my bucket list is sky-diving!
What sage advice would you like to share with students?
A common sentiment is to say that "I'll do that sometime…" or "There'll be time for that later." NO ONE is guaranteed a later. Live in the present. Love now. Follow your passions and never lose your voice. If we remind ourselves of the now, just maybe we won't look back 20 years from now and ask "where did my life go?"
One of my favorite quotes is…
"There is only one important point you must keep in your mind and let it be your guide. No matter what people call you, you are just who you are. Keep to this truth. You must ask yourself how is it you want to live your life. We live and we die, this is the truth that we can only face alone. No one can help us, not even the Buddha. So consider carefully, what prevents you from living the way you want to live your life?"  The Dalai Lama