You can't travel far these days without someone mentioning Dr. Brené Brown and her TED talks on shame and vulnerability. I was first exposed to Brené Brown's work when Hazelden published my book and I was on a five city speaking circuit with her. I was the new kid on the block, thrown in with women who were famous and well known in the recovery world. I listened to many of her talks and had two reactions to her material:  First, for myself personally, it gave me courage to reconnect again to my creativity.   Secondly, as a clinician, I was completely thrilled that finally someone was helping the general public identify and understand shame and the power it holds to corrode our life force. Dr. Brown has the ability to entertain while she is teaching, enabling the scary topic of "shame" to be more palatable.
Dr. Brown spent more than 12 years doing qualitative research on vulnerability, courage, worthiness and shame. Similar to Heuristic and Phenomenological Research, she utilized a research model called Grounded Theory. In addition to elucidating the experience of shame, the research findings also portrayed antidotes to shame, or what some individuals, shame resilient people, do to offset shame. From this, she crafted a model of living to help people become more resilient to shame.
The Workshop
Dr. Brown and her staff have taken these research findings and created The Daring Way™ method, which consists of psychoeducational exercises geared to help people  examine the thoughts, emotions, and behaviors that are holding them back and identify the new choices and practices to move toward more authentic and wholehearted living. The primary focus is on developing shame resilience skills and developing daily practices that transform the way we live, love, parent, and lead.
Brené Brown's 10 Guide Posts for Wholehearted Living
Cultivating authenticity: letting go of what people think
Cultivating self-compassion: letting go of perfectionism
Cultivating a resilient spirit: letting go of numbing and powerlessness
Cultivating gratitude and joy: letting go of scarcity and fear of the dark
Cultivating intuition and trusting faith: letting go of the need for certainty
Cultivating creativity: letting go of comparison
Cultivating play and rest: letting go of exhaustion as a status symbol and productivity as self-worth
Cultivating calm and stillness: letting of anxiety as a lifestyle
Cultivating meaningful work: wetting of self-doubt and "supposed to"
Cultivating laughter, song, and dance: letting go of being cool and "always in control"
The Daring Way™ Workshop is a series of exercises that include creating a safe group environment, defining vulnerability, exploring family and childhood patterns, all the while each participant is encouraged to finding his or her unique personal manifesto for Wholehearted Living. When participants begin a Daring Way™ workshop, each person is asked to choose one area of his or her life to focus on; this should be an area where one hopes to Show Up, Be Seen and Live Brave™. 
Each exercise kicks off with a video of Dr. Brené Brown describing some part of her research, introducing the concepts, and giving a brief explanation of the accompanying exercise. Participants then take time to journal, fill out worksheets, or do a creative type process. Then the group comes back together to share and process what came up for them during that exercises. This is where the humanity of each person's struggle and journey come to light, and each person gains greater clarity about how learning to live with greater vulnerability is the path to greater freedom and happiness. It's a very gentle yet powerful journey of self-discovery. Having taken part in the process, I have finally become more willing to publish more of my writing, and take action in other difficult areas of my life.
Dr. Brené Brown has written very popular books, The Gifts of Imperfection, Daring Greatly, and I Thought It Was Just Me.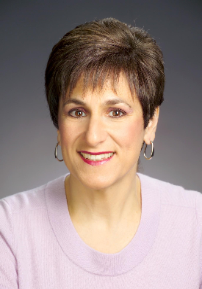 By Dr. Sally Palaian, PhD
Certified Daring Way™ Facilitator – Candidate
www.sallypalaian.com
www.positiveselfcenter.com
Dr. Palaian graduated from the Center for Humanistic Studies (now MSP) in 1989. She offers individual and couples psychotherapy in her office in Bingham Farms, Michigan as well as telephone and Skype sessions.  Dr. Palaian is also the developer of Love Builder, an iPhone and Android application that creates opportunities for couples to work together to improve their relationship, and the author of Spent:  Break the Buying Obsession and Discover Your True Worth (2009).