Financial Counseling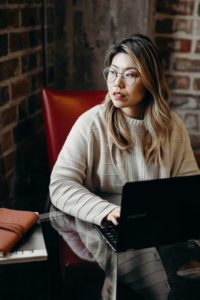 Do you have questions or concerns about your finances?  Are you experiencing difficulty in paying your tuition or other bills as a result of the COVID-19 pandemic?
Contact Roger Maki-Schramm here or by phone at 313-451-1123, or email, [email protected] 
Student Loan Interest Rates for 2020-21 Academic Year on Track to Drop Sharply (posted 5/13)
There is good news on the student loan front.  If you are going to take out student loans for your education, these are some of the best rates in the history of the Direct Loan program.  As a result of yesterday's federal 10-year Treasury auction, the interest rate on new loans for 2020-21 are expected to decrease from 6.08% to 4.30% for graduate/professional Direct Unsubsidized Loans, and from 7.08% to 5.30% for Parent and Grad PLUS loans.
MSP Emergency Funds (posted 5/29)
Review this webpage for further information on MSP's emergency Student In-Need Grant (SING) and Student Emergency Loan Fund (SELF) funds.
Governor Announces New Programs to Increase and Expand Unemployment Benefits for Workers Affected by COVID-19 (posted 3/31)
Gov. Gretchen Whitmer announced new programs for workers affected by COVID-19. The governor, under the federal CARES Act, signed an agreement between Michigan and the U.S. Dept. of Labor to implement Pandemic Unemployment Assistance and Compensation programs that grant benefits to workers who do not already qualify for state unemployment benefits. Workers include self-employed, 1099-independent contractors, gig, and low-wage workers who can no longer work because of the pandemic. 
For more information regarding applying for assistance visit Michigan.gov/UIA.    
No Reduction of Cost of Attendance Budgets or Federal Direct Loan Refunds
You may have seen news stories of colleges and universities with on-campus housing that have sent students home and are pro-rating those charges.  Schools that do reimburse students however are NOT also required to adjust the student budgets. 
As a commuter school, this does not affect MSP.  Students continue to pay their housing costs as they did before the COVID-19 coronavirus.  There is no reduction of student loans or change to refunds due to our current move to online learning.
Congress Passes Emergency GI Bill Fix
On Thursday, March 19, 2020 Congress passed a bill to ensure continuation of benefits to students affected by changes to online vs. in-person delivery of classes and training.  This necessary fix to the GI Bill puts veteran benefits on the same footing as federal aid (loans) which Congress had addressed weeks earlier.
The Registrar and Financial Aid Continue to Monitor Department of Education (ED) Guidance
ED's Office of Postsecondary Education has provided guidance to the higher education community regarding how they should comply with Title IV policies for students affected by COVID-19.  This includes campuses such as ours that has temporarily stopped ground-based instruction, allowing this federal funding to remain in place.  The flexibility provided is applicable to the current and following semester.
Temporary Suspension of Student Loan Interest
President Trump announced an intention to lessen the economic blow of the COVID-19 coronavirus by pausing accrual of interest on federal student loans.  Those individuals who are in loan repayment will still have to make their monthly payments as usual.  Loan borrowers need do nothing to benefit from this adjustment.  Higher education experts are hoping it will be expanded.
ED Clarifies Details of Interest Accrual Pause, Allows Temporary Administrative Forbearance
The Department of Education (ED) on Friday further clarified the method by which borrowers with federally-held student loans will receive a pause on interest accrual, how long the delay will last, and what options borrowers have to pause payments — which otherwise would not be lowered by the pause in interest accrual alone.