Financial Counseling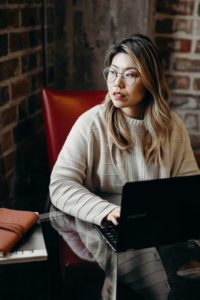 Do you have questions or concerns about your finances?  Are you experiencing difficulty in paying your tuition or other bills as a result of the COVID-19 pandemic?
Contact Roger Maki-Schramm here or by phone at 313-451-1123, or email, [email protected].
Pausing Federal Student Loan Payments (updated 10/6/22)
The Department of Education recently announced that is extending the pause on both federal student loan payments and collections through December 31, 2022, and maintaining the interest rate at 0%.
Supplemental Support under the American Rescue Plan (update 3/6/23)
In a fourth round of emergency funding, the Department of Education announced the availability of funds through the Supplemental Support under the American Rescue Plan (SSARP) program, Assistance Listing Number (ALN) 84.425T. The SSARP program supports institutions of higher education (IHEs or institutions) with the greatest unmet needs related to the novel coronavirus 2019 pandemic (coronavirus or COVID-19). Eligible institutions were encouraged to submit applications requesting funding through SSARP. The Michigan School of Psychology applied for SSARP funding on March 8, 2022 and was notified on July 13, 2022 of being awarded $66,603 in student emergency grant funds. No institutional award was granted in this round of funding. MSP was eligible to apply for this assistance as a school with 100% graduate student enrollment.
MSP made the SSARP emergency student application available in February 2023, with grant refunds distributed to students in mid-March 2023. The criteria for awarding decisions will be based on the same considerations that were used in awarding ARP student emergency grants in December 2021:
Student need as determined from their emergency grant application

State or Federal public assistance (WIC, SNAP, TANF, etc.)

Loss of employment

Reduced income

Food insecurity

Housing insecurity

Increased expenses related to COVID

Mental health expenses

Unexpected medical expenses

Other exceptional need as defined by the student

Student's intended use of the funds
MSP received these funds after signing and submitting the HEERF Certification and Agreement to the Department of Education (ED).  Funds are utilized pursuant to section 2003 of the American Rescue Plan (ARP) and section 314 of the Coronavirus Response and Relief Supplemental Appropriations Act, 2021 (CRRSAA).
Financial Resources & Benefits (posted 1/27/22)
At the start of the COVID-19 pandemic many institutions of higher education (IHEs) reached out to highlight assistance programs and other benefits from which students and their families may benefit. Now some two years into this pandemic, many students are struggling to stay in school and make ends meet, so it is crucial that they are aware of benefits that may be available to them. To that end, we are reminding students of some of those benefits. Follow the links below for more information regarding:
Recovery Rebate Credit / Economic Impact Payment
Supplemental Nutrition Assistance Program (SNAP)
Financial Aid Budget Revision Request (posted 3/22/2021)
Budget Increases for Additional Loan Eligibility – This is a reminder that per MSP standard policy and procedures, students may request a Financial Aid revision to their student budget for higher expenses, including expenses related to the pandemic. Increases to the student budget may result in additional borrowing eligibility through student loans – usually Grad PLUS Loan.
To request a budget revision for additional loan consideration you will create an Excel spreadsheet detailing your monthly expenses by category (Books & Supplies, Technology, Room & Board, Personal, Transportation) and forward that to [email protected] for review. Follow-up documentation may be requested. An additional Grad PLUS Loan application may be required.
American Rescue Plan (ARP) Act (posted 8/26/21)
In a third round of emergency funding, the US Congress passed legislation in March 2021 funding the highest appropriations so far to help students and schools suffering financially during the COVID-19 pandemic.  To this point, the aid from previous coronavirus relief packages has helped but still has fallen short of offsetting the significant losses, providing colleges and universities enough to only cover a fraction of the costs they have incurred due to the pandemic.
This funding includes an allocation (HEERF III) specifically for emergency cash grants to students whose lives and educations have been disrupted by the coronavirus pandemic, including things like tuition, course materials and technology as well as food, housing, health care, and childcare.  
MSP used funds from HEERF I and II (CARES and CRRSAA) to award students enrolled during the 2020-21 academic year. The HEERF III funds from the ARP Act will be awarded to students enrolled during the 2021-22 academic year.