Financial Counseling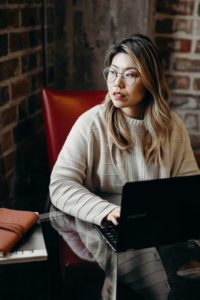 Do you have questions or concerns about your finances?  Are you experiencing difficulty in paying your tuition or other bills as a result of the COVID-19 pandemic?
Contact Roger Maki-Schramm here or by phone at 313-451-1123, or email, [email protected] 
Expanded SNAP Benefits (Supplemental Nutrition Assistance Program) (posted 3/22/2021)
Certain work and eligibility requirements that may have previously prevented your eligibility for this food assistance program have been removed. If the Expected Family Contribution (EFC) on your current academic year FAFSA is zero, you may be eligible under the expansion of Federal SNAP benefits. These temporary rules are in place as long as the federal emergency remains in effect.
If your EFC is not currently zero, but there has been a significant loss of income due to the pandemic you may request to have Financial Aid revise the income information that was used when completing the FAFSA. To have your EFC re-evaluated, itemize your current estimated income for the period of September 2020 through August 2021, the MSP current academic year, and submit it with income documentation via email to [email protected].
If you have a zero EFC contact the Health and Human Services (HHS) office in the state of your legal residence. More information about student SNAP eligibility can be found here. Michigan HHS SNAP information can be found at this website or by calling 888-624-7434.
Financial Aid Budget Revision Request (posted 3/22/2021)
Budget Increases for Additional Loan Eligibility – This is a reminder that per MSP standard policy and procedures, students may request a Financial Aid revision to their student budget for higher expenses, including expenses related to the pandemic. Increases to the student budget may result in additional borrowing eligibility through student loans – usually Grad PLUS Loan.
To request a budget revision for additional loan consideration you will create an Excel spreadsheet detailing your monthly expenses by category (Books & Supplies, Technology, Room & Board, Personal, Transportation) and forward that to [email protected] for review. Follow-up documentation may be requested. An additional Grad PLUS Loan application may be required.
Coronavirus Response and Relief Supplemental Appropriations Act (CRRSAA) (posted 2/11/21)
CRRSAA provides funding to support postsecondary education students and institutions.  This funding is for emergency cash grants to students whose lives and educations have been disrupted by the coronavirus pandemic, including things like tuition, course materials and technology as well as food, housing, health care, and childcare.  
On March 12, 2021 MSP was able to fully fund all 45 students who applied for the HEERF grant.
Pausing Federal Student Loan Payments (posted 2/5/21)
At the President's request, the Acting Secretary is extending the pause on both federal student loan payments and collections from January 31, 2021, to September 30, 2021, and maintaining the interest rate at 0%. Find full details here.
CARES Act Higher Education Emergency Relief Funds (HEERF) (posted 5/29/20)
HEERF were allocated to provide emergency cash grants for college students impacted by the coronavirus outbreak. The student designated funds are intended to provide aid to students for expenses like course materials, technology, housing, food, health care, and childcare. Click here for more details.
MSP Emergency Funds (posted 5/29/20)
Review this webpage for further information on MSP's emergency Student In-Need Grant (SING) and Student Emergency Loan Fund (SELF) funds.
Student Loan Interest Rates for 2020-21 Academic Year on Track to Drop Sharply (posted 5/13/20)
There is good news on the student loan front.  If you are going to take out student loans for your education, these are some of the best rates in the history of the Direct Loan program.  As a result of yesterday's federal 10-year Treasury auction, the interest rate on new loans for 2020-21 are expected to decrease from 6.08% to 4.30% for graduate/professional Direct Unsubsidized Loans, and from 7.08% to 5.30% for Parent and Grad PLUS loans.
Governor Announces New Programs to Increase and Expand Unemployment Benefits for Workers Affected by COVID-19 (posted 3/31/20)
Gov. Gretchen Whitmer announced new programs for workers affected by COVID-19. The governor, under the federal CARES Act, signed an agreement between Michigan and the U.S. Dept. of Labor to implement Pandemic Unemployment Assistance and Compensation programs that grant benefits to workers who do not already qualify for state unemployment benefits. Workers include self-employed, 1099-independent contractors, gig, and low-wage workers who can no longer work because of the pandemic. 
For more information regarding applying for assistance visit Michigan.gov/UIA.