Financial Counseling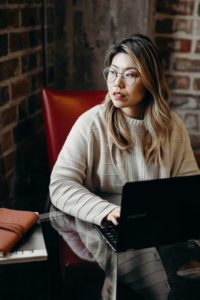 Do you have questions or concerns about your finances?  Are you experiencing difficulty in paying your tuition or other bills as a result of the COVID-19 pandemic?
Contact Roger Maki-Schramm here or by phone at 313-451-1123, or email, [email protected] 
Extended Borrower Relief (9/8/2020)
In early August President Trump signed a presidential memorandum to continue the pause on payments and interest for federal student loan borrowers until the end of the calendar year.  Back in March, he temporarily suspended interest on federally held student loans, and the Secretary affirmed that borrowers could stop monthly payments. In addition to suspension of interest payments, borrowers in repayment may contact their federal loan servicer to request forbearance of principal payment, available through December 31, 2020.
Federal Student Aid responded in a tweet that payments that student loan borrowers would have made, but are no longer required to make under the extended suspension of payments stemming from President Donald Trump's executive order will count toward the borrower's Public Service Loan Forgiveness (PSLF) progress if other eligibility requirements are satisfied. 
MSP Emergency Funds (posted 5/29)
Review this webpage for further information on MSP's emergency Student In-Need Grant (SING) and Student Emergency Loan Fund (SELF) funds.
Student Loan Interest Rates for 2020-21 Academic Year on Track to Drop Sharply (posted 5/13)
There is good news on the student loan front.  If you are going to take out student loans for your education, these are some of the best rates in the history of the Direct Loan program.  As a result of yesterday's federal 10-year Treasury auction, the interest rate on new loans for 2020-21 are expected to decrease from 6.08% to 4.30% for graduate/professional Direct Unsubsidized Loans, and from 7.08% to 5.30% for Parent and Grad PLUS loans.
Governor Announces New Programs to Increase and Expand Unemployment Benefits for Workers Affected by COVID-19 (posted 3/31)
Gov. Gretchen Whitmer announced new programs for workers affected by COVID-19. The governor, under the federal CARES Act, signed an agreement between Michigan and the U.S. Dept. of Labor to implement Pandemic Unemployment Assistance and Compensation programs that grant benefits to workers who do not already qualify for state unemployment benefits. Workers include self-employed, 1099-independent contractors, gig, and low-wage workers who can no longer work because of the pandemic. 
For more information regarding applying for assistance visit Michigan.gov/UIA.