MSP uses Moodle, a learning management system, to host our syllabi and coursepack readings.
Logging into Moodle
Open the Moodle Login page: https://moodle.msp.edu
Login using the first part of your MSP.edu email for the username and your Empower/email password.
For example, if your email is [email protected] then:
Username: student12
Password: same as your MSP Empower/email password
Using Moodle
When you login to Moodle you will see your own personal home page. The names of the classes you are enrolled in will be listed here.

Inside a Course
Click on a course name to find the syllabus and any coursepack readings or extra resources provided by your instructor.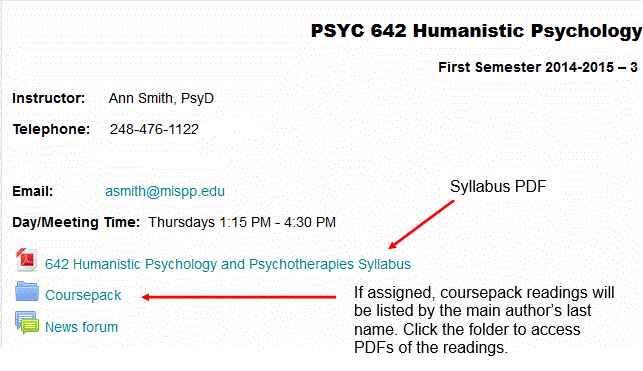 View of coursepack reading