Hillary Kolb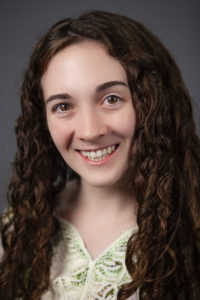 Hometown: Ithaca, MI
Program: MA
Book I would recommend: Insane: America's Criminal Treatment of Mental Illness by Alisa Roth
Favorite Quote:
"It's the action, not the fruit of the action, that's important. You have to do the right thing. It may not be in your power, may not be in your time, that there'll be any fruit. But that doesn't mean you stop doing the right thing. You may never know what results come from your action. But if you do nothing, there will be no result." Mahatma Gandhi
Name a cause you are passionate about.
Two causes are very near and dear to my heart: Rehabilitation for individuals serving time within the corrections system and animal rescue work. I am involved in both and will continue to be until my time on this Earth has come to an end.
Why makes MSP special?
The warm community that we have created. The vital conversations we engage in. The dedicated professors who strive to help us attain the skillsets to be ethical, well-informed clinicians.
What have you learned (or are learning) that's made a difference to you?
It is so important to look within yourself. Learn your own values, learn your biases, never stop striving to reach your full potential.
What's your favorite spot on campus and why?
When I am on campus, I really enjoy sitting in the library, at the table nearest to the window. I like to sit here and review my notes before class or review an article one more time. There is something so peaceful about this spot. I like looking out the window at nature, at a little chipmunk skittering by. It makes me feel at peace and I reflect on how grateful I am for this experience.
Interested in being featured in the Student Spotlight?