Matt Nickel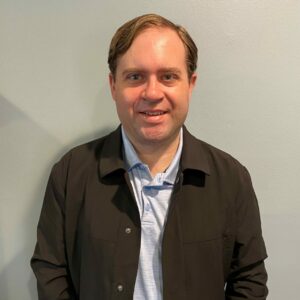 Hometown: Berkley, MI
Program: MA
Book I would recommend: To Bless the Space Between Us by John O'Donahue
Favorite Quote: "You do not need to leave your room. Remain sitting at your table and listen. Do not even listen, simply wait, be quiet, still, and solitary. The world will freely offer itself to you to be unmasked, it has no choice, it will roll in ecstasy at your feet." – Franz Kafka
What would people be surprised to know about you? 
When I graduated from college I was an entrepreneur and founded an urban micro-winery in Michigan. Also, I am an ordained pastor in the Presbyterian Church (USA).
Name a cause you are passionate about.
Food insecurity is an issue that I am passionate about.
Why did you choose MSP?
I chose MSP because of the combination of the program it offers, the focus on humanistic psychology, and the emphasis on developing practitioners.
What do you want to do with your degree?
While I am still exploring my post-graduate plans, I plan to explore a focus on religious and caregiving professionals and the support they need to serve their communities in healthy ways.
What are you most looking forward to about your program?
I look forward to learning in a community and then putting education into practice.
Interested in being featured in the Student Spotlight?