James Graham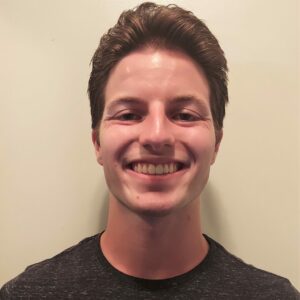 Hometown: Novi, MI
Program: MA
Book I would recommend: The Righteous Mind by Jonathan Haidt
Favorite Quote: "A sign of strong character, when once the resolution has been taken, to shut the ear even to the best counter-arguments. Occasionally, therefore, a will to stupidity." -Friedrich Nietzsche in Beyond Good and Evil
What would people be surprised to know about you? 
Something surprising about me is that I have an identical twin.
Name a cause you are passionate about.
A cause I'm passionate about would increasing awareness of mental health.
Why did you choose MSP?
MSP was recommended by a BCBA I worked under and when I looked more into it, I was hooked on the classes and the philosophies the school follows in terms of teaching.
What do you want to do with your degree?
I would like to have a private practice in the future, working with adolescents and younger adults.
What are you most looking forward to about your program?
Getting back into a learning environment and gaining experience and knowledge about the field.
Interested in being featured in the Student Spotlight?