Franklin Sollars, PhD, is part of the MSP Adjunct Faculty and the author of "Love Outraged and the Liberation of the Core Self,"a guidebook for a unique depth psychological approach to spiritual and emotional growth.
MSP is pleased to host a book signing event on Saturday, May 21, from 2:00 to 5:00 PM on campus to celebrate the publication. There will be light refreshments, guest and author readings, book signing, and more. All proceeds from event benefit SOS, South Oakland Shelter.

Why did you write the book?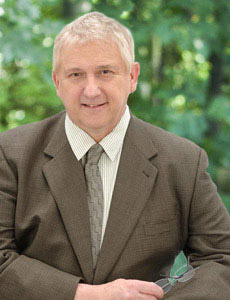 In 1975 I fell into my own spiritual crisis and began work with Beta McKay, a Bio Energetic Psychiatrist, in Windsor who understood the spiritual dimension to life in a deep way.  In her office on a bulletin board there was a notice of a Core Energetic workshop in New York on the forces of Love, Eros and Sexuality.  There I discovered a mystical school called the Pathwork.  
This school and approach has been profoundly helpful in my life.  After studying Humanistic, Existential, Transpersonal and Depth Psychology academically, I then trained as a psychoanalyst in Michigan, but I always had my eye on the intersection of depth psychological thought and mystical inspiration.  
About 7 years ago I decided to write this book that marries these two lines of emotional growth that I have pursued all my adult life. I hope it is helpful to counselors, psychologists, and seekers.
What did you enjoy most about writing the book?
I really enjoyed the creative process. To sit and have ideas actually come out on the screen seems magical. "Did I do that?"  I also enjoyed the intention of the book which was to help people in a practical depth approach to spiritual and emotional growth.
What are you currently working on?
I am currently working on a film, in the genre of American realism, about spiritual and psychological growth. I have been working on it for about 3 years. The protagonist is a 30 year old lost boy, Peter Pan style that has a hard time with commitment, responsibility, and reality. Life presents him challenges to his wanderings in "Neverland". I hope to have it in production 2017.