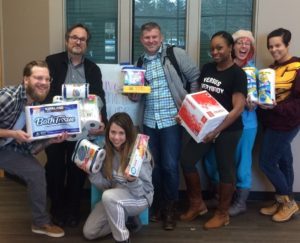 Join MSP's Inclusion, Diversity, and Equity Alliance (IDEA) for the first General Meeting of the 2019/20 academic year.
IDEA, which consists of members of the faculty, staff, and students, is committed to facilitating ongoing discussions of multicultural issues that are related to professional psychology. All current students are all very welcome to join!
Learn more about IDEA and help plan this year's calendar of events. Questions? Contact Carrie ([email protected]).