Stacy Grindling, PsyD is an adjunct faculty member serving as a faculty supervisor at the MSP Clinic.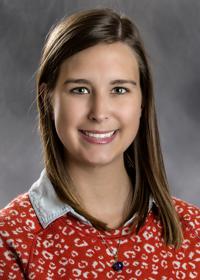 What attracted you to teaching at MSP?
I attended the Chicago School of Professional Psychology, which shares the same teaching philosophy (Scholar-Professional) as MSP. I really feel that this model provides the best of both worlds for therapeutic practice. When I moved back to Michigan from Chicago after my postdoctoral training I wanted to be able to re-engage in that atmosphere to nurture the next generation of mental health practitioners through teaching and supervision.
What population do you serve in your clinical practice?
Since the beginning of graduate school my passion has always been with the pediatric population. Most of my training (both therapy and assessment) has been with children, adolescents, and their families. Currently, I conduct psychological evaluations with children and adolescents through Beaumont's (now: Corewell Health) Center for Human Development (CHD). We evaluate a myriad of neurodevelopmental struggles including, autism spectrum disorder, cognitive impairments, ADHD, communication disorders, learning disorders and comorbid emotional and behavioral struggles.
What do you find the most rewarding part of your work in clinical psychology?
I find that the most rewarding part of my job is helping children and adolescents understand themselves better, how their brains work, and what may help them in- and out-of school to ease their struggles. I've had so many kids audibly breathe a sigh of release once they understand that what they've been struggling with for so long is not related to them being "dumb" or "stupid" or "lazy", as others may have suggested to them – that it's truly related to how their brain processes information with regards to attention or learning.
Describe your role at the clinic.
I am an adjunct supervisor for the MSP Clinic. I work full-time at CHD and then spend one night a week at the clinic with the students providing supervision. I also try to attend the didactic seminars and case conferences that occur on Fridays at the Clinic. I love the friendly and engaging atmosphere at the Clinic; working with the students and watching their growth throughout the year has been tremendously rewarding.
What would your students be surprised to learn about you?
I love to travel and have traveled to over 22 countries. I'm always trying to plan my next trip – but, it's a little harder right now with a 6-year-old and a 20-month-old! Another fun fact: my eldest daughter's name was based on the lead female character of my and my husband's favorite adventure movie.