This year, we recognize the contributions made by three members of the MSP Board of Trustees in particular as they transition to new roles.  Sean Cook is stepping down as Chair and will remain a Member and both Pete Hartman and Heather Rae are departing.
Thank you for your years of dedicated service to our community.
---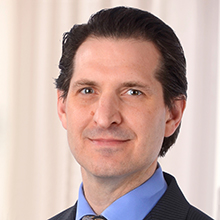 Sean Cook, JD (Partner, Warner, Norcross & Judd)
Chair, Board of Trustees 2015-2018
Treasurer, Board of Trustees 2013-2015
Member, Board of Trustees 2011-present
Sean Cook has been on the Board of Trustees for 7 years, serving as Treasurer and most recently as the Chair of the Board of Trustees.  We have been the fortunate beneficiary of Sean's leadership and dedication to the Board. 
As a tax attorney, accountant, and partner at Warner, Norcross & Judd, Sean has generously shared his expertise and been a significant contributor to MSP's growth and change.  Although he is completing his term as Chair, we look forward to Sean's continued guidance and commitment as a Member of the Board of Trustees.
---
Pete Hartman (Retired)
Member, Board of Trustees 2008-2018
Secretary, Board of Trustees 2013-2018
Pete Hartman has served on the Board of Trustees for 10 years, has been Board Secretary since December 2013, and has Chaired the Board Academic Advisory Committee.
As a Board Member, Pete generously shared his knowledge and expertise gained from many years of administration and leadership with the Oakland County Community Mental Health Services Board. 
He has been a strong advocate for a training clinic at MSP and has significantly contributed to the school's success. 
Pete has been an outstanding member of the Board and we will greatly miss his commitment and enthusiasm.
---
Heather Rae, LLP (CEO Common Ground of Michigan)
Member, Board of Trustees 2015-2018
Heather Rae is the CEO of Common Ground and an alumna of our MA program.  We are grateful for Heather's guidance on the Board for the past 3 years and appreciate the wisdom and expertise she has so graciously shared with us. 
We know she will continue to be an advocate for our school and for the practice of psychology.  We will miss her energy and dedication in service of MSP.