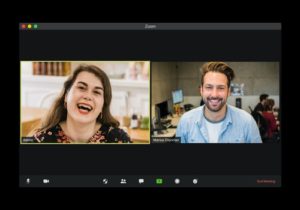 Studying from home can be a challenge! Mark your calendars to join our drop-in Virtual Study Sessions to chat with fellow students, ask questions, access support!
How it works:
– Join the Zoom at anytime during the session
– When you join, I'll put you in a breakout room with your fellow cohort members
– Say hi and chit chat a bit
– One you're ready to get to work, minimize the Zoom so it's just a small box in the corner of your screen.  You can see people, but you can still use your computer screen as needed
– Keep your video on as much as possible.
– Then get to work.  Everyone else is working too and you're doing it together.
– If a question pops up "Hey, how are people doing ____ in the paper?" "Has anyone been able to find this article?" "Does anyone remember what Dr. ___ said?" then you can unmute yourself and put out the question to the group.
– If you're having a moment you can unmute and be like "Ah!!" "I have no idea what I'm doing" "I finished!" "One more page to go!"
You'd be surprised how helpful it is to have people "around" you working together!
Drop in anytime! Find the zoom (same link) for all three sessions in an email from Carrie Pyeatt. Questions? Email Carrie (
[email protected]
).
Upcoming Zoom Study Sessions:
Friday, October 16th 2:00-5:00 pm
Sunday, October 18th 9:00am-12:00pm
Wednesday, October 21st 8:00pm-12:00am