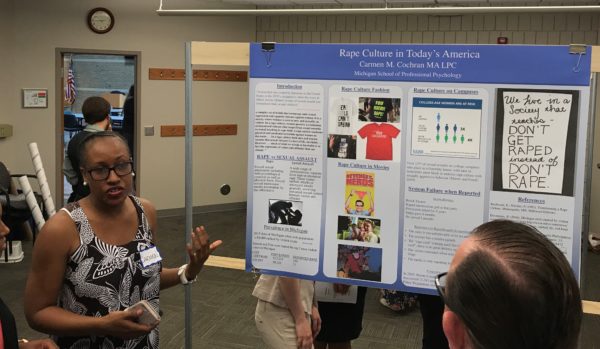 Sixth Annual Mental Health Research Symposium at the Michigan School of Psychology sponsored by Psi Chi
Mark your calendar: April 17, 2020!
This student and professional friendly summit is designed to include persons who are currently enrolled in undergraduate or graduate programs or working in a field pertaining to psychology, counseling, and other mental health related fields. We are committed to engaging activists, educators, future scholars and clinicians in meaningful discussion around current issues relating to clinical and psychological processes.
Poster and panel presentations may include original research, literature reviews, and/or conceptual work. Presentation topics such as multicultural issues, diversity in health psychology, neuropsychology, gender, sexuality, ethnicity, race, culture, religion, and psychological assessment, among others are welcome. Please note, panel presentations will be limited.
You do NOT need to be a member of Psi Chi to present or attend the symposium.
---
Complete 2020 event details will be added soon!