Seventh Annual Mental Health Research Symposium
Friday, April 16, 2021
12:30 PM to 5:00 PM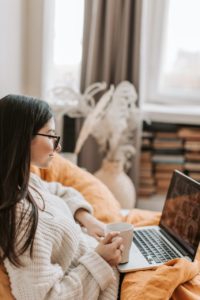 Join us virtually for the Seventh Annual Research Symposium hosted by Psi Chi at the Michigan School of Psychology on Friday, April 16, 2021.
This student and professional friendly summit is designed to include persons who are currently enrolled in undergraduate or graduate programs or working in a field pertaining to psychology, counseling, and other mental health related fields.
We are committed to engaging activists, educators, future scholars and clinicians in meaningful discussion around current issues relating to clinical and psychological processes.
Poster and panel presentations may include original research, literature reviews, and/or conceptual work. Presentation topics such as multicultural issues, diversity in health psychology, neuropsychology, gender, sexuality, ethnicity, race, culture, religion, and psychological assessment, among others are welcome. Please note, panel presentations will be limited.
*You do NOT need to be a member of Psi Chi to present or attend the symposium.
Questions? Please contact Nadeen Majeed, Research Symposium Chair
Join us in welcoming Dr. Kanako Taku as this year's Symposium keynote speaker who will speak on the topic, "Cross-Cultural Research on Post-traumatic Growth and Post-traumatic Stress Disorder (PTSD)."
Dr. Kanako Taku has conducted a series of cross-cultural research on how people may change psychologically, cognitively, socially, and spiritually, as a result of experiencing highly stressful life events. Her most recent study included 10 countries around the world. As a clinical psychologist certified in Japan, she has implemented psycho-educational programs focusing on resiliency and the phenomenon called post-traumatic growth for youth. She has published 60 articles in peer-reviewed journals and authored 7 books in English and Japanese. She currently runs the FF-PTG (Free-Form Posttraumatic Growth) lab at Oakland University and mentors undergraduate and graduate students who study human experiences of transformative dynamic changes in emotions, personality, mood, social attitudes, and cognitive judgments.