Home
//
KICK – The Agency for LGBT African Americans Second Annual Health & Wellness Expo
KICK – The Agency for LGBT African Americans Second Annual Health & Wellness Expo
KICK – The Agency for LGBT African Americans hosted it's second annual Health & Wellness Expo on Saturday, November 16 from 8:30 am to 4:00 pm at KICK – The Center in Detroit, Michigan.
The free health & wellness expo focused specifically on important health concerns for the African American community, such as HIV/AIDS, mental health, diabetes, heart disease, and smoking cessation.
I was fortunate enough to be asked to present at the expo on the topic of "African Americans and Mental Health." I used the concept of intersectionality to highlight various social determinants that drastically affect the mental health of African Americans such as race and ethnicity, class, gender, sexual orientation, and disability.
The attendees were very interested in the topic, asked lots of questions, and truly participated in the presentation. I had a great time and can't wait to get back to KICK. I've been invited to return to discuss "Navigating the Mental Health System."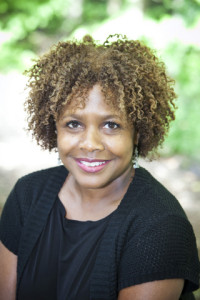 By Dr. Dondi Browner, PsyD, MSP Director of Outreach & Development