Shannon Chávez-Korell, PhD joined MSP as a Core Faculty member in August. Prior to joining MSP, she was an Associate Professor in the Department of Educational Psychology at the University of Wisconsin-Milwaukee for 10 years.  Dr. Chávez-Korell also currently serves on the editorial boards for the Journal of Counseling Psychology and Journal of Latina/o Psychology.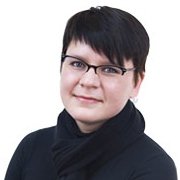 Where did you grow up?
I grew up on the borderlands of Texas and Mexico in rural West Texas.  I also spent much of my childhood with my grandparents and extended family in New Mexico.  New Mexico has been home to my family for generations even before it was the United States; it is where my mother, grandparents and extended relatives are buried; New Mexico is where my tribal land is; New Mexico is very much the place I identify as "home" in my heart.
What appealed to you most about teaching here at MSP?
The Michigan School, former Center for Humanistic Studies (CHS), has an important place in the history of psychology, and I am thrilled to have this opportunity to join the faculty.  As a psychologist who has always identified my theoretical orientation as grounded in Humanistic Theory and informed by Feminist Theory, the mission and values of the Michigan School strongly align with my values and sense of purpose.
What are your research interests?
My research focuses on poverty-related stress, racial and ethnic identity development, and extends to cultural adaptations of mental health interventions.  I strongly believe that research can be used as a tool for social justice.  All of my research is conducted in partnership with community.  My research and community partnerships are guided by the principles of community-based participatory research. I love research methodology and have been passionate about using mixed methods to more fully understand what I am studying.
An example of research I am currently involved in is a study titled, "Breaking the Relationship between Poverty and Associated Risks: Examining the Influence of Coping and Social Support." The purpose of this study is to understand the relationship between social support, coping styles, mental health, and poverty-related stress within families. By understanding the supports families use, as well as the ways in which they cope with financial stress, strengths can be identified within these families that foster resilience to developing clinically significant mental health problems in the face of economic stress. 
What would people be surprised to learn about you?
I am a first generation college student.  As a first gen student, I often felt embarrassed for not knowing the academic arena.  With that said, please know I am a safe person to ask any questions you might have about graduate school, the profession, or the realm where personal meets professional.  Access to information is a social justice issue – I will help you find the resources you (we) need!
What sage advice would you like to share with students?
Graduate training is a privilege – immerse yourself in your learning. Take full advantage of all the resources and opportunities you have offered to you as a student at the Michigan School.  Always come to class on time and fully prepared to learn. Challenge yourself to take risks and try new ways of being.  
The Michigan School is a place where your growth and development will be nurtured, and where your genius can be actualized. The Michigan School (CHS) is a school that holds an important place in the history of psychology – You are now a part of this legacy!