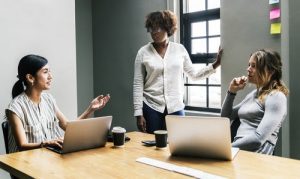 January 31 is the second of five application deadlines to apply for the MA program beginning Fall 2020.
A limited number of qualified applicants who complete their application by January 31 will be invited to interview on February 10. This process will continue for the remaining application due dates (see table). Space may be limited in later interview dates. Candidates will be accepted until the program is full. 40 full-time MA and 24 part-time MA students are accepted each year.
Early applications are encouraged as space is limited.  Applications are reviewed following the receipt of all required documents.
Find full details on the application and interview process or apply now!
Questions? Contact Carrie Pyeatt, Coordinator of Admissions & Student Engagement ([email protected]).