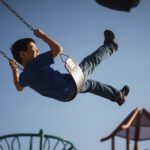 Please join the Office of Student Engagement for a volunteer opportunity at Freedom House in Detroit.
We will be visiting the children at Freedom House to provide them with lunch and an activity for the afternoon.
If you are interested in attending the event please RSVP to Carrie by May 22, 2019.
We are looking forward to partaking in an afternoon of giving!  Freedom House Detroit is a temporary home for indigent survivors of persecution from around the world who are seeking asylum in the United States and Canada. Our mission is to uphold a fundamental American principle, one inscribed on the base of the Statue of Liberty, providing safety for those "yearning to breathe free."