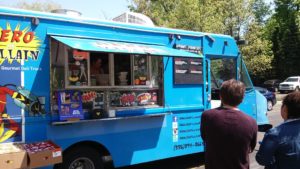 Kick off MSP Spirit Week with a delicious visit from Hero or Villain food truck! Choose from a selection of handmade sandwiches (meat & veggie options!) compliments of Student Engagement. This event is for current students only.
Sandwiches will be available midday and before evening classes (exact times TBD), so day and evening students can enjoy! 
Don't miss any Spirit Week events. Make a blanket for Vista Maria Reads, snag MSP swag with 25% off, hunt for famous psychologists around the building, and join us for a night at the Baseball Game!
Questions? Contact Carrie ([email protected]).