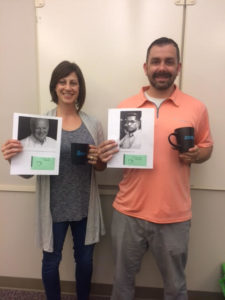 Back by popular demand! Photos of famous psychologists are hidden around campus during Spirit Week – if you find one, bring it Carrie and win a MSP mug!
Don't miss any Spirit Week events. Enjoy a sandwich from the Hero or Villain food truck, snag MSP swag with 25% off, make a blanket for Vista Maria Reads, and join us for a night at the Baseball Game!
Questions? Contact Carrie ([email protected]).