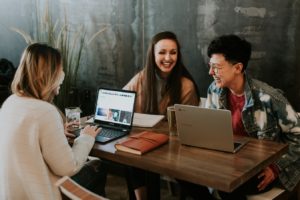 Join us for a fun psychologists trivia game complete with fabulous prizes!
Teams of three students will compete to guess a psychologist based on clues. Winners will select from a variety of books on couples counseling to aid in their future clinical practice.
Dinner will be served. No RSVP required. Questions? Contact Carrie ([email protected]). For current students only.
This event is part of Student Engagement's "Couples Counseling" Specialization theme for February.