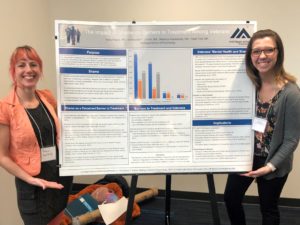 Interested in presenting at a conference, but have no idea where to start? Join Dr. Dustin Shepler and Mackenzie Glaros (PsyD 2) for the annual "Paper to Proposal" sessions!
These events provides guidance and resources on how to transform a class paper into a project suitable for presentation at a conference. Most students who attend opt to submit a literature review proposal to outlets like the Michigan Academy of Science, Arts, & Letters or to the APA Division 32 (Society for Humanistic Psychology) Annual Convention.
Plan to attend one of two dates (October 21 or October 22) – both sessions will present the same material.