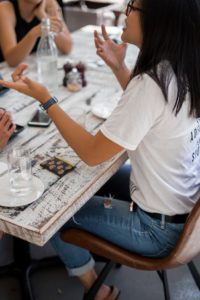 The MSP Inclusion Diversity and Equity Alliance (IDEA) invites you to join us for a Critical Conversation hour! 
A new tradition started by IDEA in 2018, Critical Conversation hours are held throughout the year to provide the MSP community a safe space in which to process important issues, topics, and current events related to multicultural psychology, diversity, and inclusion. Our hope is that these forums begin a tradition of tackling these critical issues as a community.
All MSP students, faculty, and staff and welcome to attend. Lunch/Dinner will be provided at each event. 
We are also offering this additional Critical Conversation hour this semester, so mark your calendars now:
Thursday, June 27th 5-6 PM Room 4