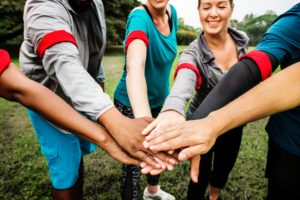 Join us for this free peer led EPPP Preparation Workshop designed to provide an introduction and overview of the EPPP. This workshop is intended for current students or alums who are ready to begin the studying process and would like to know what is in store.
We will cover:
What you need to know about the test itself
What content areas you will be studying
Strategy and memorization ideas & tools
Question answering strategy and practice
Drop in or come every week. Workshop begins at 5 PM and will last approximately 1 hour. Current students and alumni are welcome to attend. After the Workshop, stay for the Alumni Study Group from 6:00 PM to 8:00 PM! Bring your study materials and help support and be supported by fellow alums who are also on the EPPP journey.
2019 Workshop Schedule:
Feb 7: Introduction to the EPPP
Feb 14: Ethical, Legal & Professional Issues
Feb 21: Cognitive Affective & Social and Cultural Bases of Behavior
Feb 28: Growth & Lifespan Development
March 7: Biological Bases of Behavior
March 14: Assessment and Diagnosis
March 21: Research Methods and Statistics
March 28: Review of Topics