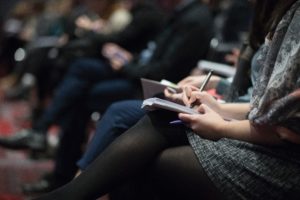 Join Dr. Bruce Hillenberg for this CE Workshop on "Guiding Individuals Living with Chronic Pain Towards Improved Psychological Flexibility" on March 27, 2019.
By the end of the training, participants will be able to:
Explain why psychologists and other behavioral health providers play an essential role in pain management.
Describe the neurophysiological and psychophysiological foundations of pain, suffering, and pain behaviors
Describe how psychological flexibility helps individuals reduce the impact that chronic pain has on their life
Identify the core component of Acceptance and Commitment Therapy in pain management
Explain why coordination and integration of care is essential for the treatment of chronic pain
Approved by MCBAP for 3 contact hours related to substance abuse and meets continuing education requirements for psychologists per administrative rules.
Register here.