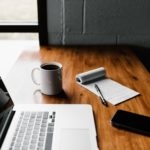 Join Cynthia Ransley, MA ('15) for this introduction and overview of the EPPP.
This workshop will offer a preview of the free Peer-led EPPP Workshop hosted every year at MSP. This session will cover EPPP basics, content areas, test taking strategies, and more. Bring your own lunch – snacks and drinks will be provided.
Alumni are welcome to attend! Please register below.
This workshop is part of Student Engagement's Career Services programming for 2019. Questions? Contact Carrie ([email protected]).