MSP Clinic
Opening an on-campus psychological training and community clinic has long been a dream at the Michigan School of Psychology (MSP). With the purchase of the property next door we can now realize our dream of providing first-rate training for our students and affordable mental health care to the community.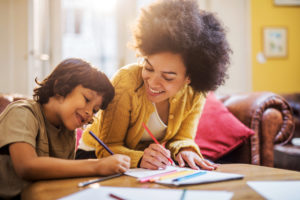 Our vision of healthy people, healthy relationships, and healthy communities starts with us. Through the MSP clinic we are committed to providing psychological services to individuals and families who are unable to access quality, affordable mental health care. While most individuals now have access to health insurance, many can't afford the high deductibles and co-pays required by their health care plans. And many of these plans do not provide coverage for psychological and educational testing that can cost hundreds, even thousands, of dollars.
Our excellent masters and doctoral students can fill that gap. Under the supervision of faculty who are licensed psychologists, MSP students will provide individual and group therapy for individuals, couples, families, adolescents and children. Testing and assessment also will be offered, including personality and IQ testing, and assessments for ADHD, learning disabilities and more.
You probably know of children who are falling behind academically while waiting to be tested within their local school systems. You can help by donating to Foster the Future, MSP's campaign to expand our campus and create the MSP clinic. 
---
Click on one of the questions below to see the answer.